A political support group, Nigerian Business Communities (NBC) for PDP Presidential Candidate, Alhaji Atiku Abubakar and his running mate, Dr Ifeanyi Okowa, has pledged it would begin to mobilise voters for the former vice president in the South West.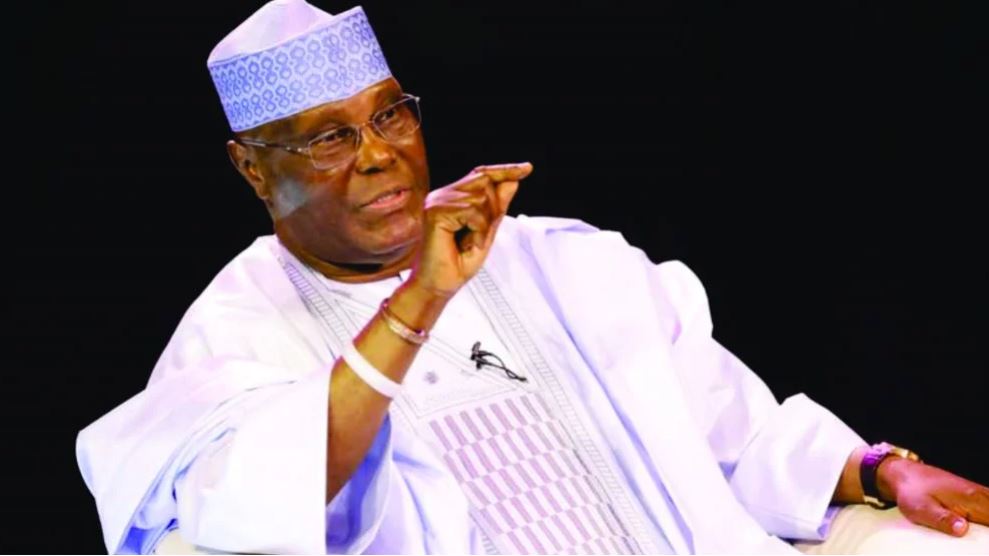 The group made the pledge after its zonal meeting on Tuesday in Lagos.
The convener of the meeting, Mr Kazeem Jolaosho, said that the group also plans to start familiarisation meetings in all states in the Southwest geo-political zone.
He said that the meeting was called to show commitment towards the emergence of Atiku and Okowa in the 2023 general elections.
According to him, the NBC for Atiku/Okowa 2023 came about to complement the work of the presidential campaign council.
He further said that it operates as a sister body with the necessary network and outreach to mobilise business communities and support groups across the zone for door-to-door campaigns.
"Also, as part of its role, it hopes to galvanise the electorate through the business communities, with a view to providing an advance team/foot soldier operation for seamless message delivery.
"ur main core objective is to showcase Alhaji Atiku Abubarkar's achievements and struggles over the years and his desire for a prosperous microeconomic drive for Nigeria.
"We want to galvanise the business communities for support, foster knowledge and understanding among them.
"This is with a view to enhancing effective partnership and participation of stakeholders, key business owners and all Atiku Abubakar support groups.
"We want to build a network of information dissemination techniques through effective utilisation of social media and undertake zonal mobilisation for Atiku," Jolaosho, a transport and logistics expert, said.
He said that the group would organise seminars in schools, campuses, churches, mosques, entertainment arenas and old business places to woo voters for Abubakar.
According to him, the NBC forum in the North East came together in March to buy the PDP's nomination and expression of interest forms for Abubakar before winning the party's presidential ticket.
Jolaosho said that the forum in the Southwest would stand by Abubakar because of the belief in his competence and capacity to create enabling environment for business communities when he becomes the president.
"We need to start mobilising early. We have to start meeting business tycoons and competent people to support this cause.
"We have a strong belief in the character, capacity and competence of Atiku and Okowa, and we need to be involved so as to protect our interest," he said.
Jolaosho said that the group, just like in other zones, would soon inaugurate its state, local government, ward and polling unit executive council to achieve the electoral victory for Atiku/Okowa.
Also speaking, Mr Martins Olanrewaju, a co-convener,  said that members of the group were not core politicians, but business communities who strongly believed that Abubakar would empower businesses if emerged president.
"We must chart a way forward to see how we can use our business, experience and influence to ensure victory for Atiku and Okowa in 2023.
The NewsZenith reports that several groups have been throwing support to various presidential candidates vying for the nation's topmost seat in the 2023 general elections.