The African Development Bank (AfDB) has appointed a new director for Syndication, Co-financing and Client Solutions Department, effective July 1. He is Mr Max Magor Ndiaye.
Ndiaye is a structured finance, risk management and capital markets professional with 20 years of international public and private sector experience.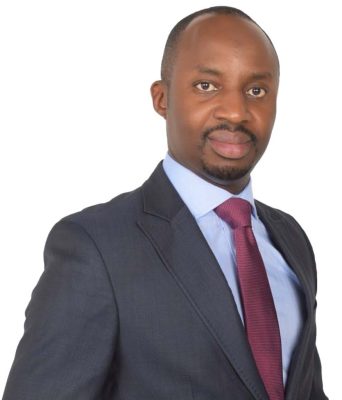 Before this appointment, he served as the Acting Director of the Syndication, Co-financing and Client Solutions Department, simultaneously holding the position of Manager of the Co-financing & Syndication Division in the same department.
Ndiaye led the loan syndication and co-financing of numerous projects in Africa.
He was involved in the development and implementation of the Bank's innovative financial products, the implementation and mainstreaming of balance sheet optimisation as a key strategy and the financial structuring of diverse initiatives and projects across various sectors.
Ndiaye successfully led the recent structuring, design and closing of a $2 billion balance sheet optimisation transaction with the UK government and London-based private insurers.
This enabled significant additional lending capacity for AfDB in climate and green growth.
He was also involved in designing and structuring a $1 billion synthetic securitisation transaction in 2018.
This transaction attracted first-time institutional investors to Africa and set a new standard within the multilateral development banks' sphere.
He led the syndication of different projects across Africa with a combined value to date exceeding $2.5 billion.
He also led negotiation and closing of co-financing partnership with Japan, for $8 billion over the past five years.
Read Related News:
The new director has been the vice-chair of the Hybrid Capital working group, which has helped deliver ground-breaking innovations for the Bank.
Such innovations included the structuring and design of AfDB's maiden hybrid capital issuance and the rechanneling of the IMF Special Drawing Rights through the multilateral development bank conduit.
He joined AfDB in 2009 as Senior Treasury Risk Officer and later became Principal Financial Analyst in Treasury Department.
He holds a Master's degree in Finance and Capital Markets from Ecole Supérieure de Gestion de Paris (1999) and a Master of Business Administration from the University of North Carolina at Charlotte (2004).
Commenting on his appointment, Ndiaye expressed gratitude to AfDB President, Dr Akinwumi Adesina for confidence and trust bestowed upon him.
"I look forward to continuing to serve the Bank at this very interesting time of multilateral development bank's evolution.
Adesina remarked that he was happy appointing Ndiaye as Director of the Syndication, Co-financing and Client Solutions Department.
"Max, a seasoned, well-rounded and respected professional, has been leading the Bank's balance sheet, leveraging innovative financing mechanisms.
"The bank had received widespread recognition, including as part of the work undertaken by the G20 independent expert panel.
"The panel is on multilateral development banks' capital adequacy frameworks," Adesina said.
"His solutions-oriented approach, combined with strong capacity to deliver will be critical in catalysing financing in reforming international financial architecture."
Do you have a flair for Citizenship Journalism? Share story(ies) of happenings in your area with The NewsZenith on WhatsApp: 08033668669 or thenewszenith@gmail.com