By Oluwashina Iyanda
The Presidential Candidate of Labour Party (LP) Peter Obi, Monday, says enthroning the right leadership is the only way to solve 75 per cent of Nigeria's problems.
Obi who appeared at the Editors Forum, an initiative of the Nigerian Guild of Editors (NGE), on Monday in Lagos, said the nation's numerous challenges would be overcome with the right leadership.
"It is the right leadership that can turn the nation from consuming to producing one," he said.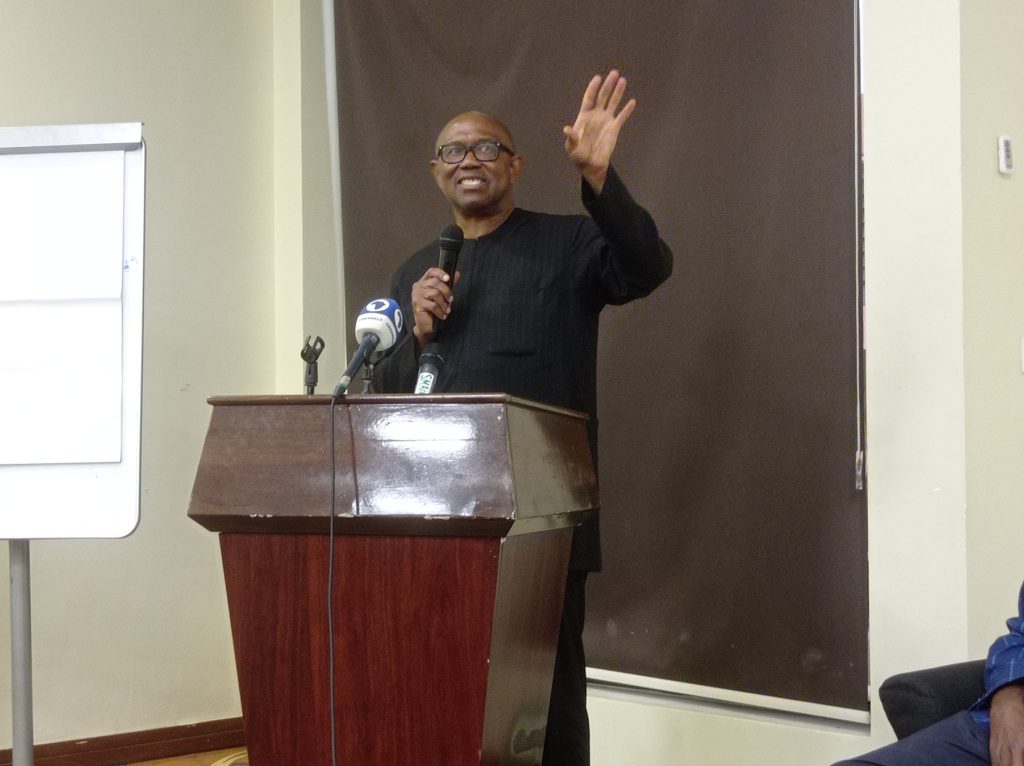 He said the nation was going through several problems due to cumulative effects of leadership failure, making Nigeria unproductive country.
According to him, if the nation is productive, three-quarters of her problems can be solved including poverty, criminality, insecurity and others.
"We cannot have that number of people living in poverty and not have the number of criminality, banditry and so on.
"We can give any excuses, but this is the foundation, we need to deal with it.
"The only thing we do here is just sharing; we must remove that sharing formula and replace it with production formula," he said.
He said that Benue and Taraba States alone with their fertile land could solve the nation's problems of hunger, unemployment and poverty.
Cross section of Editors at the Forum with Mr Peter Obi, Presidential candidate of Labour Party featuring on Monday in Lagos
He said that Benue is more than the Netherlands in size, which earned hugely from investment in agriculture.
"The only hope of this country is the vast uncultivated land in the North not the oil.
"The theme of my commitment in Nigeria is to put Nigeria into production," he said.
Obi said that Nigeria could make a lot of money "if our arable lands are cultivated to feed ourselves.
"It is not acceptable that we cannot feed ourselves
"We must get the country to work and all it requires is leadership that understands and can drive the process.
"As I tell you, I can do that."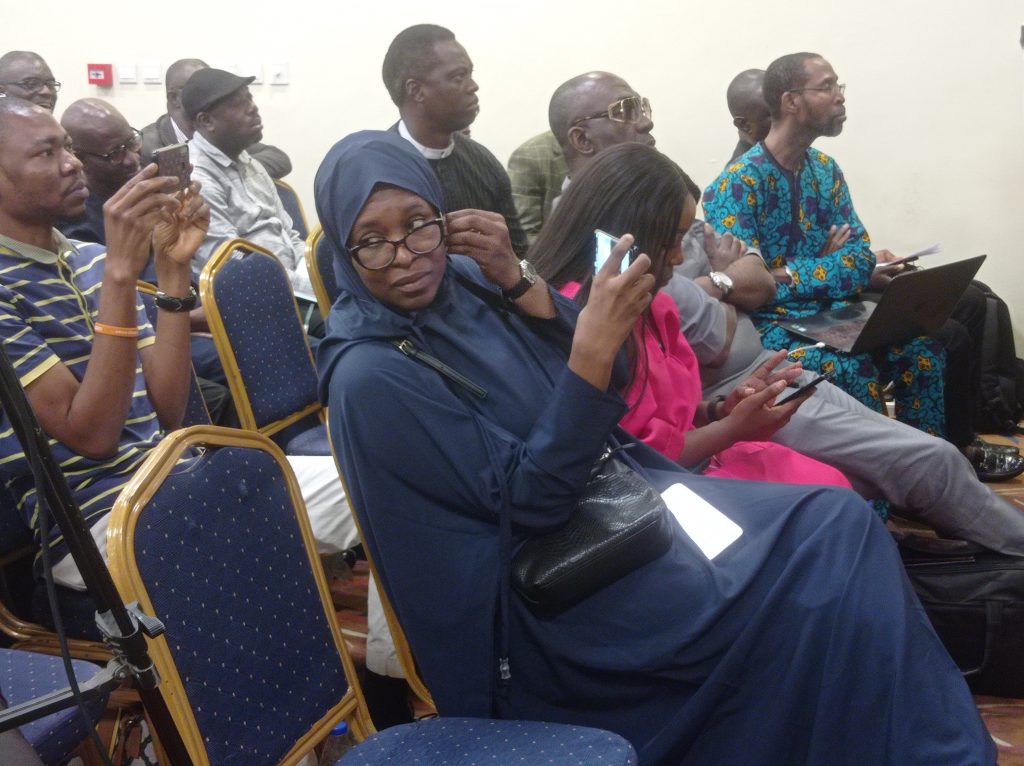 On his campaign funding, Obi said, contrary to insinuations, no one was funding his campaign.
He added that he had not given any money to anyone to step down or to walk with him.
"I cannot be talking about being transparent about managing public money without starting with my campaign.
"I do not pay people to work with me. Nobody will say he is funding Peter Obi's campaign; I am funding myself.
"All those things happening everywhere is indicative of people believing in our cause and give support from their little resources.
"I am encouraged and I assured them that they are doing it for the right cause and I will never disappoint them," he said.
Speaking on the nation's increasing debt profile, the Labour Party flagbearer noted that there was nothing wrong with borrowing.
"Every nation borrows and individual businesses borrow all over the world.
"What is important is what we do with the money we borrowed.
"If you borrow for consumption, there is where we have a problem."
He said borrowings if invested probably in key development indexes to increase GDP and per capita income.
Read Related News:
"I won't say I will not borrow but I will only borrow for investment.
"And explain to Nigerians the need to borrow where necessary," he added.
The flagbearer described subsidy on petroleum as an "organised crime", urging the government to discard it to reduce the debt deficit.
Obi said that if elected, he would renegotiate Nigeria's debts to an acceptable level.
He promised to deal with the nation's rising debt, block all wastages and ensure all revenue comes into public treasury.
On communications, Obi pledged to regularly interface with Nigerians and provide information on the running of his government.
"The job of a leader is to communicate because they hire you," he said, promising to ensure that.
On whether he would be ready to assist whoever emerged as president if he lost, Obi decried a situation where Nigerians, through complacency, had continued to hire incompetent people to serve them.
"This 2023 election is an essential election for our country; we can no longer continue managing it.
"The only way it can work is when the person who is in charge understands it.
"There is absolutely nothing as charms that derail people in Aso Rock, what we need to have is competent people," he added.
Do you have a flair for Citizenship Journalism? Share story(ies) of happenings in your area with The NewsZenith on WhatsApp: 08033668669 or thenewszenith@gmail.com