By Our Correspondent
Mr Godwin Emefiele says the Central Bank of Nigeria (CBN) has already disbursed new naira notes to various commercial banks.
Emefiele made the declaration on Thursday, after a visit to President Muhammadu Buhari in Daura, Katsina State.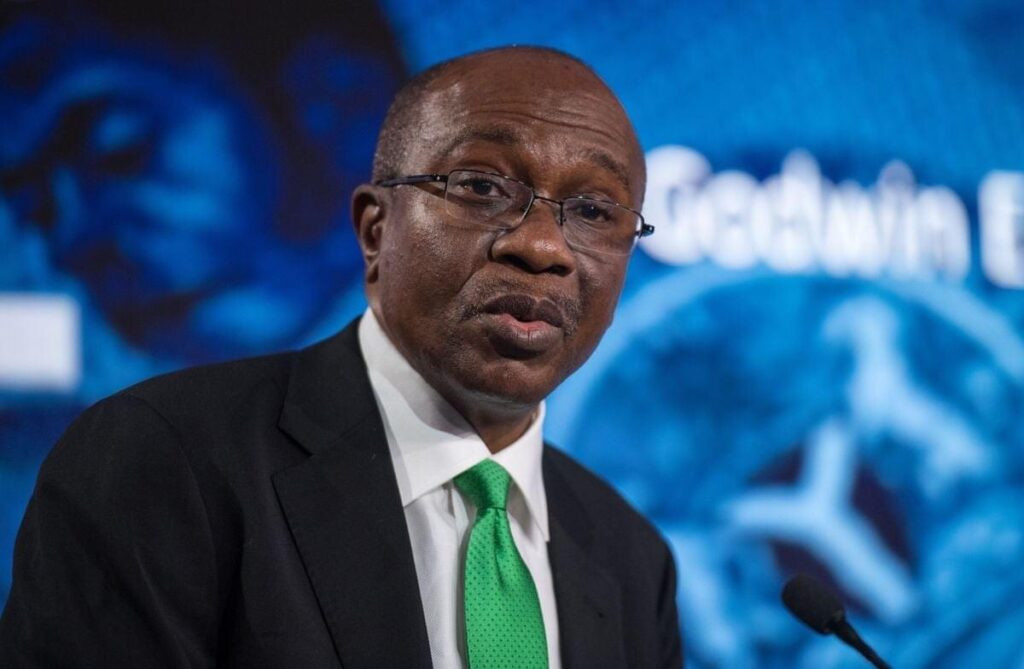 He noted that banks would begin to distribute the new notes to the public as scheduled.
The NewsZenith reports that controversies have trailed the CBN's latest policy, which limits daily cash withdrawals to N20,000 and weekly withdrawals to N100,000 for individuals.
But defending the CBN's directive, Emefiele said that the cashless policy started in 2012.
"But on almost three to four occasions, we had to step down the policy because we felt that there is a need for us to prepare ourselves and deepen our payment system infrastructure in Nigeria.
Read Related News:
"Between 2012 and 2022, we have put many electronic channels in place to aid people in conducting banking and financial transactions in Nigeria.
"And we think Nigeria, as the biggest economy in Africa, needs to leapfrog into the cashless economy.
"We cannot continue to allow over 85 per cent of the cash in circulation to remain outside the bank.
"More and more countries that are embracing digitisation have gone cashless," he said.
NATIONAL ASSEMBLY WORRIES ABOUT WITHDRAWAL LIMIT
Responding to the National Assembly's rebuttal of the policy, Emefiele said the withdrawal limits were not cast in stone.
He hinted that it would be reviewed upwards with time.
He argued that the CBN did not wish to make life difficult for Nigerians but only sought to better the economy.
"We will be reviewing from time to time how this is working because I cannot say that we are going to be rigid.
"But it is not to say that we will reverse nor that we will change the timing.
Also Read:
"But whether it is about tweaking some amount to be higher or lower, and all the rest of them."
The CBN, Emefiele said, will publish names of its 1.4 million super agents to ease the return of old monies from unbanked communities.
"We have received more than N1 trillion back into the vaults; we also have close to same amount in banks.
Meanwhile, cashless transactions in Nigeria rose by 41.75 per cent to N318.66 trillion in the first 11 months of 2022.
This is according to data from the Nigeria Inter-Bank Settlement System (NIBSS).
The Nigeria Instant Payment System and Point of Sales terminals have processed N318.66 trillion as monitored on the NIBSS.
In the corresponding period of 2021, the figure was N224.79 trillion.
Do you have a flair for Citizenship Journalism? Share story(ies) of happenings in your area with The NewsZenith on WhatsApp: 08033668669 or thenewszenith@gmail.com