Three persons died in the early hours of Thursday when a Nigerian Railway Corporation (NRC) locomotive engine crushed a BRT bus at the PWD bus stop in Lagos.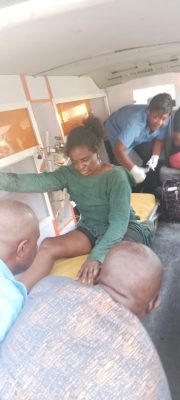 Dr Olufemi Damilola Oke-Osanyintolu, Permanent Secretary, Lagos State Emergency Management Agency (LASEMA) confirmed the accident in a statement.
"On arrival at accident scene, our response team observed that the accident involved a BRT bus and the train.
"Investigation revealed that the immediate cause of the incident was due to reckless driving on the part of the BRT bus driver.
Read Related News:
"He was trying to beat the road signal before the moving train rammed into the BRT bus.
"Unfortunately, three adults (two females and one male) died while 84 people sustained varying degrees of injuries," Oke-Osanyintolu said.
According to him, the agency's medical team and LASAMBUS officials administered first aid treatment to the injured victims.
The paramedics later took the victims to the Ikeja General Hospital and Trauma Centre after stabilising them.
The Agency's pre-hospital care unit, LASAMBUS officials, the Police and Nigeria Army are responders present at scene of the incident.
Do you have a flair for Citizenship Journalism? Share story(ies) of happenings in your area with The NewsZenith on WhatsApp: 08033668669 or thenewszenith@gmail.com