Martin Muchangi, Director of WASH and Neglected Tropical Diseases (NTDs), Amref Health Africa, on Sunday, advised African countries to work toward overcoming the effects of climate change.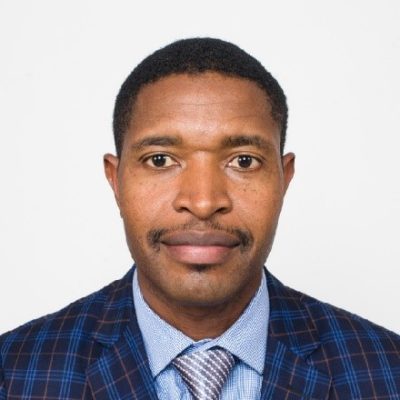 Muchangi spoke in response to questions from newsmen at Africa Health Agenda International Conference (AHAIC) 2023 in Kigali, Rwanda.
He said that there is a need to equip and prepare Africa's health systems to cope with the challenges of climate crises.
AHAIC brings together Africa's thought leaders, political figures, innovators, researchers, policymakers, health workers and community mobilisers for dialogue and action.
This is aimed at mainstreaming climate discourse into health policy conversations, and vice versa.
The conference holds between March 5 and March 8.
It is jointly convened by Amref Health Africa, Rwandan Health Ministry, AU and Africa Centres for Disease Control and Prevention.
"If you look at the African systems, they are underprepared to cope with the challenges of the climate crisis.
"At the national and sub-national level, health systems are already facing significant challenges that make them vulnerable to increased health burden of climate crisis.
"The crisis also includes threats by other communicable diseases like what we saw with COVID-19 in a growing population.
"There are significant funding gaps for health infrastructure, commodities and other health systems issues too," Muchangi said.
However, he noted that there is variation in the level of preparedness across different countries.
Read Related News:
He gave examples of Southern African and Northern African countries, that have better health systems.
"But, the general conclusion is that the health systems across the board need to prioritise preparedness around how to address climate crisis."
According to him, they also need to boost the delivery of climate-related services.
The WASH director said there was also a need for an increase in the effectiveness of existing interventions for climate and health.
According to him, it is imperative to improve the training of health professionals to understand the challenge and be able to move forward with mitigative measures.
Muchangi noted that all evidence pointed to the fact that climate crisis had implications across board, especially for poorest countries.
"Africa is at the forefront of growing health crises.
"This is a result of climate change and this is despite contributing to only four per cent of global greenhouse gas emissions.
"Africa is experiencing a disproportionate increase in temperature.
"This is actually contributing to the reduction of agricultural productivity of about 34 per cent since the year 1960.
"The rate of communicable diseases like malaria and dengue, ebola and others are on the rise.
"And this is directly attributable to climate change," he said.
Do you have a flair for Citizenship Journalism? Share story(ies) of happenings in your area with The NewsZenith on WhatsApp: 08033668669 or thenewszenith@gmail.com