Intense early morning fire outbreak gutted three buildings on Thursday in Alekuwodo area of Osogbo Osun State.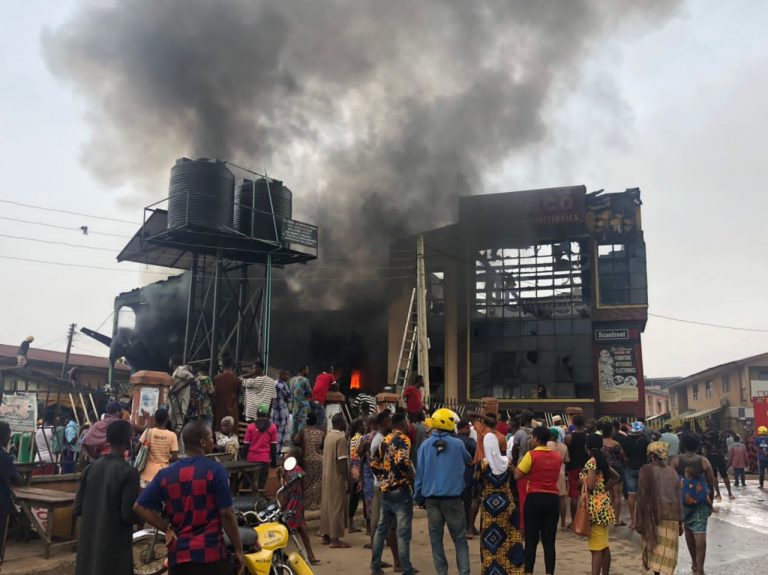 The NewsZenith gathered that the inferno began at about 2.30 a.m.
The fire had caused collateral damages before men of the state Fire Service arrive at the scene.
As at the time of filing this report, the cause of the inferno has not been ascertained.
Also, there has not been any report of fatality in the incidence.
Do you have a flare for Citizenship Journalism? Share story(ies) of happenings in your area with The NewsZenith on WhatsApp: 08033668669 or thenewszenith@gmail.com