An appeal has gone to Gov. Seyi Makinde of Oyo State to initiate a policy to support twins and families with multiple births with a view to stopping the culture of using twins to beg for alms.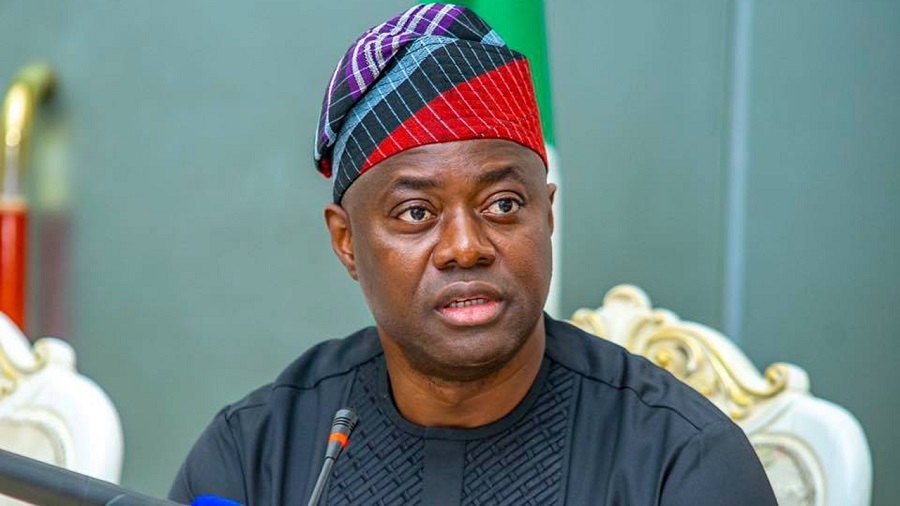 A twin brother, Taiwo and Kehinde Oguntoye, made the call at the 2022 World Twins Festival, an event to celebrate twins and multiple births, which was held at Methodist Grammar School, Igbo-Ora, Oyo State on Monday.
The NewsZenith reports that the theme of the festival is "Twinning for World Economic Recovery".
The twin thanked the governor for gracing the event, commending Makinde for being the first elected public official to identify with the programme.
"All over Africa, Gov. Makinde is the first governor to associate with the twins openly.
"This is the land of twins, Igbo-Ora, we want the governor to design a state package for the welfare of twins and multiple births.
"Igbo-Ora is known all over the world to have the highest concentration of twins, this has been designed to bring economic recovery to the world.
"COVID-19 has damaged the economy as we can see here that the twins' factor can attract people.
"Sir, we want you to help us project this festival beyond this town and by the special grace of God, we hope that next year we will have the highest gathering of twins in the world.
"We want to openly appreciate the support of all the sons and daughters of Igbo-Ora, including the Traditional rulers, they have immensely supported this project," Oguntoye said.
Also speaking, other twin brothers, Demilade and Damilola Obasekoro appealed to parents in Igbo-Ora to stop using twins for begging business, as it is barbaric and not acceptable.
"Twins are a blessing from God.
"Using twins as a source of income is wrong, that is not acceptable at all.
"We are begging the people who are engaging in that act, to stop it, we are a blessing we are not meant to be used for begging," Obasekoros said.
They also said that they were so excited to be part of the event as is a great thing to see a different set of twins coming together to celebrate ourselves.
"We are so excited that we are coming together with quite some sets of twins, coming together to see ourselves and to celebrate ourselves," Obasekoro stated.
The NewsZenith reports that the World Twins Festival is an annual event, where twins gathered to celebrate their birth as twins.
The event was organised by the Igbo-Ora Community and Igbo-Ora Community Foundation, in conjunction with Twins World Creations.
Dignitaries at the event included Gov. Makinde, Speaker, Oyo State House of Assembly, Debo Ogundoyin, Deputy Chief of Staff, Ademola Ojo, Commissioner for information, Culture and Tourism, Wasiu Olatubosun, Chairman, Ibarapa Central Local government, Adedoyin Adeoye, the Olu of Igbo-Ora, Oba Jimoh Titiloye, among others.