By Abdulfatah Babatunde
Nigerian motorists woke, on Tuesday, into the agony of another hike in the pump price of petrol from N488 to N617 per litre.
TheNewsZenith reports that many fuel stations in Lagos now sell at between N598 and N614 per litre against the old price template of N488 per litre.
At Mobil, Oando and Conoil stations on Apapa Road, a correspondent of TheNewsZenith reports that the product is selling between N596 and N598 per litre.
As of 10.00 a.m., many of the petrol stations visited have adjusted their meters to reflect the new price regime.
Some stations were shut to customers due to the unexpected price adjustment.
Even the Nigerian National Petroleum Corporation Limited (NNPCL) retail outlets, particularly in Abuja, are dispensing at N617 per litre.
Many petrol stations in Lagos now sell at N568 to N614 per litre against the old price template of N488 per litre in Lagos
Elsewhere in the country, there are reports that petrol stations are selling the product at higher prices.
In Ondo State, there are long queues of motorists at a few stations selling petrol. They were dispensing at between N650 and N680 per litre.
Meanwhile the Nigerian National Petroleum Company Limited (NNPCL) has blamed market forces for the new hike in petrol pump prices.
Read Related News:
The Group Chief Executive Officer (GCEO) of the NNPCL, Mele Kyari, gave the explanation while speaking to journalists after meeting with Vice President Kashim Shettima in Abuja.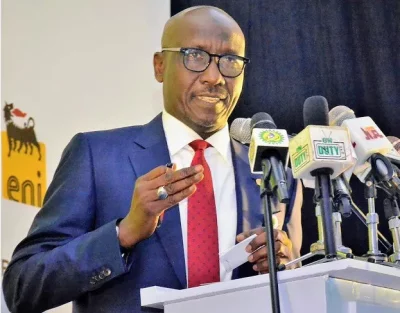 Kyari said the price hike at fuel stations was a result of the market regulating itself.
He explained that the increase was not based on a short supply of petrol. noting that pricing will fluctuate from time to time.
Such fluctuation, he said would depend on activities at the international market.
"I don't have the details at this moment; we have the marketing wing of our company. They adjust prices depending on the market realities.
"This is the meaning of making sure that the market regulates itself. Prices will go up and sometimes they will come down also.
"When you buy the product; you sell it at the prevailing market prices.
"Nothing to do with supply, we don't have supply issues. There is a robust supply, we have over 32 days of supply in the country.
"What I know is that the market forces will regulate the market. Price will go down sometimes and sometimes again, it will go up.
"But I'm also assuring Nigerians that this is the best way to go forward," the GCEO explained.
Do you have a flair for Citizenship Journalism? Share story(ies) of happenings in your area with The NewsZenith on WhatsApp: 08033668669 or thenewszenith@gmail.com