By Our Correspondent
The Acting Inspector General of Police (IGP), Kayode Egbetokun, on Tuesday, pledged to foster a strong relationship with retired officers of the Nigeria Police Force.
TheNewsZenith reports that the retired officers came under the banner of Association of Retired Police Officers of Nigeria (ARPON).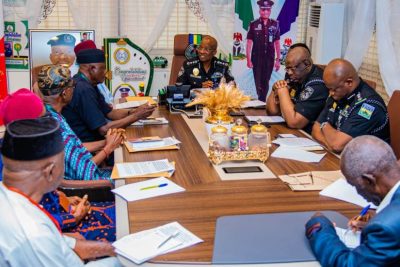 The Force Public Relations Officer, CSP Olumuyiwa Adejobi, in a statement, quoted the IGP as giving the assurance when he received members of ARPON, led by its 1st Vice President, retired AIG Paul Ochonu.
The statement, mailed to TheNewsZenith, quoted Egbetokun as pledging to tap from retirees' valuable experience to achieve the Force's mandate.
Adejobi said the meeting, with ARPON, lends credence to the IGP's commitment to fostering a strong relationship with retired officers.
Read Related News:
Egbetokun acknowledged their invaluable insights and pledged to collaborate with them to enhance the effectiveness and efficiency of the NPF.
"To streamline communication process, the IGP nominated DIG in charge of Department of Finance and Administration as the focal officer.
"The DFA will handle retirees' issues requiring the Force's attention.
"This appointment ensures a dedicated point of contact for ARPON, facilitating the swift resolution of matters of mutual concern," the statement read in part.
Do you have a flair for Citizenship Journalism? Share story(ies) of happenings in your area with The NewsZenith on WhatsApp: 08033668669 or thenewszenith@gmail.com