The Intergovernmental Authority on Development (IGAD) has condemned the deadly terrorist attack in Mogadishu, the capital of Somalia.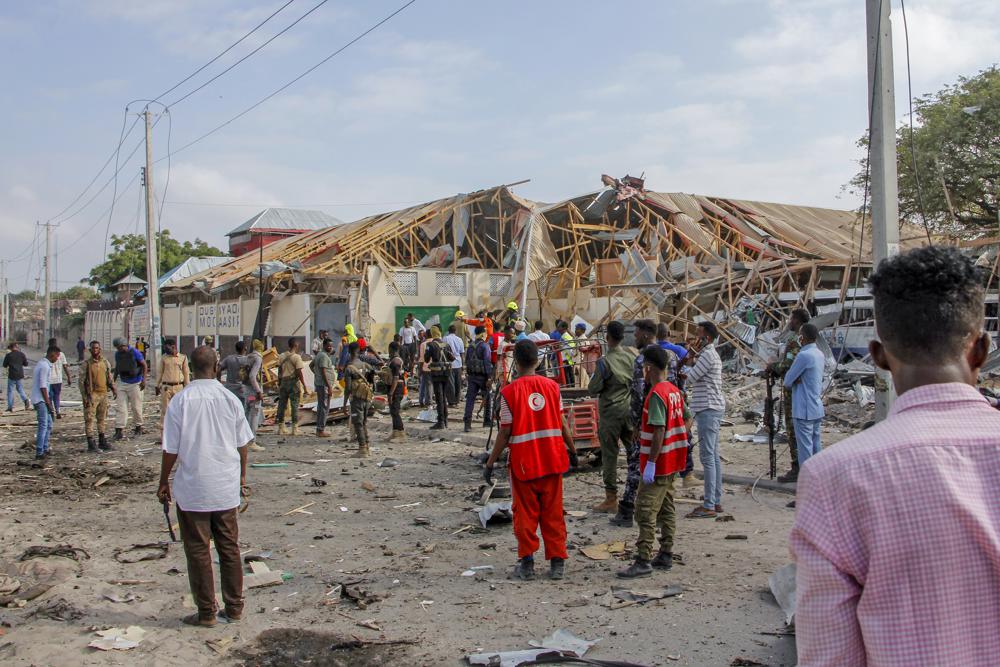 "IGAD is deeply saddened by the loss of lives caused by the terrorist attack in Mogadishu, Somalia; and condemns this heinous crime in the strongest terms," the eight-member East African bloc said on Saturday.
Twin car bomb explosions targeting Somalia's Education Ministry building on Saturday killed at least 100 people and injured more than 300 others, Somali President Hassan Sheikh Mohamud said Sunday.
"We express our heartfelt condolences to the government and people of Somalia, and to the bereaved families and wish the injured speedy recovery," IGAD said in a statement issued via Twitter.
The al-Qaida-linked al-Shabab extremist group claimed responsibility for the attack.
The fatalities are likely to rise, President Mohamud told media after visiting the bombing site early Sunday.
Several government offices, hotels and restaurants are situated near the bombing site.
The blasts came as the Somali president and leaders of the federal member states, including security officials, were meeting to discuss ongoing offensive operations against al-Shabab.