From Abdulfatah Babatunde, Akure
…..To train 27 young Africans in Akure
The International Society of Neurochemistry (ISN) has approved a grant award for Dr Stephen Adeniyi Adefegha, an Associate Professor at the Federal University of Technology Akure FUTA, to host 27 young aspiring neuroscientists.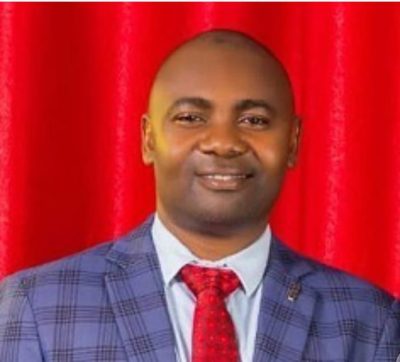 This is contained in a statement by the Public Relations Officer of FUTA, Adegbenro Adebanjo and e-mailed to The NewsZenith on Sunday.
Adefegha will host the neuroscientists, drawn from the African region, at the Federal University of Technology, Akure.
The proposed school aims to provide holistic education and learning experience under the theme "Neuroinflammation and Neuroimmunology: The Two Faces of the Coin".
The school is scheduled to hold from Aug. 26 to Sept. 1.
Adefegha, who is an Associate Professor of Biochemistry, obtained a B.Sc. degree in Biochemistry from the University of Ado-Ekiti, Nigeria.
He also holds an M.Sc. degree in Biochemistry (Xenobiochemistry) from University of Ibadan, Nigeria.
His PhD degree in Applied Biochemistry is from FUTA in Akure.
He won a sandwich training educational programme (STEP) from the Abdus Salaam International Centre for Theoretical Physics (STEP-ICTP) and International Atomic Energy Agency (IAEA) for three successive years at the University of Trieste, Trieste, Italy.
Adefegha had pre-doctoral and postdoctoral training at the Technical University of Dresden in Germany and the Federal University of Santa Maria, Santa Maria, Brazil respectively.
His research interests focus on the critical role of food and food bioactive compounds in disease prevention and health promotion.
His research has demonstrated that some bioactive food components (phenolic acids, flavonoids, alkaloids, essential oils) attenuate free-radical-mediated neurodegenerative diseases.
Read Related News:
Such diseases include Alzheimer, Parkinson and other degenerative diseases, including type 2 diabetes, hypertension, erectile dysfunction and rheumatoid arthritis.
Adefegha has supervised several undergraduate and postgraduate students.
He has published more than 150 articles in referred journals and has two patents to his credit.
He has also contributed as a reviewer for several scientific journals.
The Vice-Chancellor, Professor Adenike Oladiji has Congratulated Dr Adefegha on the feat.
She said the programme for 27 Young aspiring Neuroscientists of African descent will further solidify the Internationalisation agenda of FUTA.
The NewsZenith reports that the International Society for Neurochemistry (ISN) is a nonprofit membership organisation and the only international society focused on neurochemistry.
Since established in 1965, ISN has been promoting all relevant aspects of molecular and cellular neurosciences.
ISN members are scientists and physicians, active in neurochemistry field cell and molecular neuroscience or related areas.
It aims to facilitate the worldwide advancement of neurochemistry and related neuroscience disciplines, foster education and development of neuroscientists, particularly of young and emerging investigators.
ISN also to disseminate information about neurochemistry and neurochemists' activities throughout the world.
Do you have a flair for Citizenship Journalism? Share story(ies) of happenings in your area with The NewsZenith on WhatsApp: 08033668669 or thenewszenith@gmail.com