The Independent National Electoral Commission (INEC), on Friday, inaugurated the Electoral Logistics Committee (ELOC) in readiness for the 2023 General Election.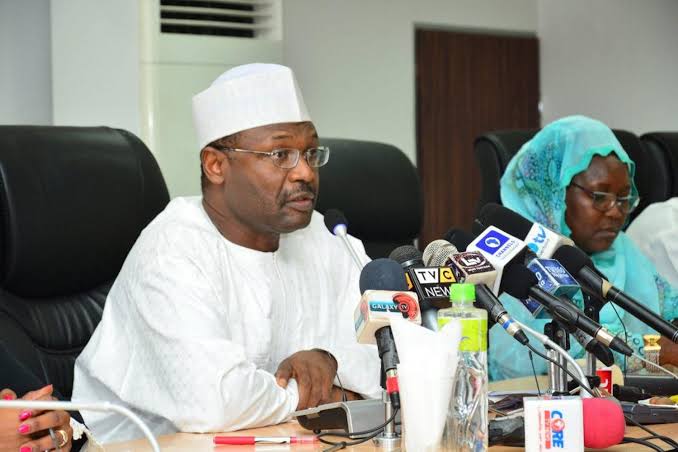 The new committee, which is charged with the speedy and safe delivery of quantities of sensitive and non-sensitive materials for the 2023 General Elections, have various security agencies as members.
They include the three armed services (Army, Navy and Air Force), the Nigeria Police Force, being the lead agency in election security, the Nigeria Customs Service, NCS and the Nigeria Ports Authority (NPA), pursuant to their statutory responsibilities for the clearance and release of materials at seaports and other entry points into the country.
Other members include Aviation agencies such as the Federal Airports Authority of Nigeria (FAAN), Nigeria Civil Aviation Authority (NCAA) and the Nigerian Air Space Management Agency (NAMA).
Similarly, the Nigerian Meteorological Agency, NiMET, is also a member of ELoC to provide expert advice on weather-related issues to facilitate proper and efficient planning and delivery of materials.
Speaking at the inauguration in Abuja, INEC Chairman, Prof. Mahmood Yakubu,  said that the logistics for the clearance, handling, custody, delivery and distribution of enormous quantities of election materials is the biggest operation Nigeria undertakes every four years.
He said that part of ELoC's roles would include the facilitation of access to all airports nationwide for shuttle services for elections as the need arises.
"For effective coordination, the Commission believes that every national asset must be mobilised.
"For the movement of election materials and protection of personnel nationwide, Section 27(3) of the Electoral Act 2022 empowers the Commission to seek for the support of the armed forces.
"So too are the aviation handling companies – Nigerian Aviation Handling Company (NAHCO) and Skyway Aviation Handling Company (SAHC) – in the provision of ground facilities for loading and offloading of cargo at airports.
"Furthermore, in 2019, some of the flights conveying essential electoral materials could not land at some airports because of poor visibility.
"In this way, we will be tracking progress and know well in advance of potential weak links in the logistics chain.
"That is why we are mobilising every national assets and starting the engagement early, " Yakubu explained.
He charged the committee to commence its meetings immediately and  submit periodic reports through its Chairman, who is an INEC National Commissioner.
He also expressed confidence that they will ensure that never again should elections be postponed at the eleventh hour on account of logistics.
The NewsZenith reports that the ELoC is distinct from the Commission's Electoral Operations and Logistics Committee.
While EOLC is a standing committee chaired by a National Commissioner, ELoC is an inter-agency committee, ad- hoc in nature, established close to a General Election for a specific objective only.
Do you have a flare for Citizenship Journalism? Share story(ies) of happenings in your area with The NewsZenith on WhatsApp: 08033668669 or thenewszenith@gmail.com