From Our Correspondent in Zaria
The management of the Nigerian College of Aviation Technology (NCAT), Zaria, Kaduna State, says it auctioned two of its helicopters due to their underutilisation.
TheNewsZenith learnt that NCAT recently auctioned the helicopters due to under utilisation.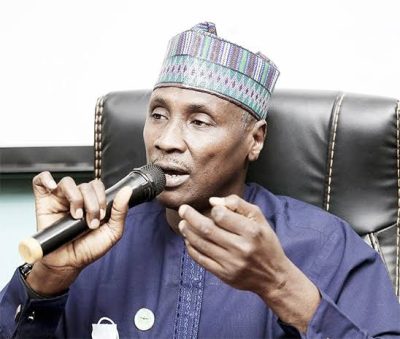 The Rector of the college, Capt. Alkali Modibbo, told newsmen, on Sunday in Zaria that the management made this decision in order to optimise their resources.
According to him, the management generated N1.2 billion ($556.2 million) from selling the two helicopters. The sale, he said, followed satisfactory due diligence.
He explained that the college appointed a federal government licenced auctioneer, Messrs Tresmo Nigeria Limited, to dispose of the helicopters.
"This is sequel to approval and valuation reports obtained from the Federal Ministries of Aviation and Works, respectively," Modibbo said.
According to him, the auctioneer paid $275,782,661.25 and $280,417,661.25 (totalling N1.2bn) vide FGN Remita receipts.
Modibbo recalled that the Nigerian Navy had expressed interest to acquire the two helicopters via a letter with Ref. No: NHQ:04/61/93/OPS/VOL. VII/23 and dated Dec. 13, 2022.
"I am directed to convey the compliments of the Chief of the Naval Staff to the Rector and Staff of the Nigerian College of Aviation Technology (NCAT), Zaria.
"And to further express our interest to inspect the 2 Bell 206L – 3 (Long Range) helicopters proposed to be disposed of by your organisation.
"The Nigerian Navy (NN) is aware that the 2 Bell 206L – 3 helicopters are currently grossly underutilised due to no training of helicopter pilots at the facility.
Read Related News:
"I am to respectfully inform the Rector that NN operates a similar type of helicopter and hereby expresses its interest to inspect the helicopters for possible acquisition.
"This is with a view to bolstering its operations towards ensuring a safe and secure maritime environment," the letter read in part.
Consequently, the Director of Tresmo Nigeria Limited, Mr Adeyemi Apata, applied to be appointed as the auctioneer for NCAT vide a letter dated March 3, Modibbo said.
NCAT boss added "Ministry of Aviation, in a letter dated March 15, granted approval to dispose of the helicopters.
"This is to enable the college to acquire Basic Trainer Helicopters".
Following due process, the college obtained Valuation Reports of affected helicopters from Federal Ministry of Works and Housing via a letter dated March 30.
This culminated in the engagement of Messrs Tresmo as the auctioneer vide NCAT.11/1204/VOL.1/043, dated April 6, Modibbo stated.
The Rector said the auctioneer auctioned the helicopters based on a letter signed by Mr Baba Malik on April 7.
The letter also transferred the sum of N1.2 billion to the Federal Government account.
Modibbo emphasised that NCAT followed due diligence in auctioning the two unutilised helicopters.
Do you have a flair for Citizenship Journalism? Share story(ies) of happenings in your area with The NewsZenith on WhatsApp: 08033668669 or thenewszenith@gmail.com