By Our Correspondent in Abuja
The Nigeria Export Processing Zones Authority (NEPZA) says it will attract $20 billion in free zone investment in Delta State.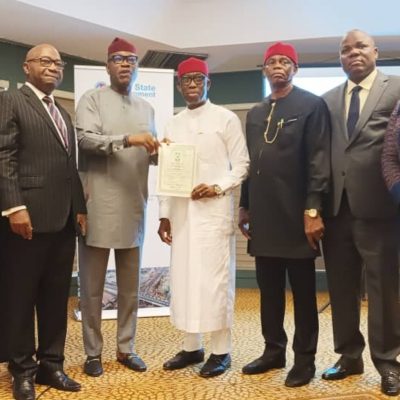 The Managing Director of NEPZA, Prof. Adesoji Adesugba made the pledge at the license presentation of the Delta Special Economic Zone (DSEZ) to the state government, on Wednesday, in Abuja.
Adesugba commended the state government's efforts to reactivate the free trade zones scheme.
He restated NEPZA's commitment to support the success of the project.
According to him, the Free Trade Zones scheme has turned the tide of economic development in different countries.
"We need to be competitive and that is why NEPZA is happy to work with Delta State.
"Everybody is talking about Lagos; there are about $22 billion in investments in free zones in Lagos.
"And, we believe that we can replicate what is happening in Lagos in other states.
"Delta State stands to gain, it is well positioned and all it needs are leadership and vision.
"You have shown these and we pray that your successor will key into this and ensure we actualise it," he told Gov. Ifeanyi Okowa.
Read Related News:
According to him, the Nigeria Export Processing Zones Authority is willing, ready and capable to give you all the necessary support.
The DSEZ project consultant, Dr Kayode Adetokunbo, emphasised the importance of the project to the development of the state.
Adetokunbo said it would create jobs for the teaming Nigerian youth.
"The Delta State Government has invested richly in peace and security, capital investment, health and education.
"It has also created the enabling environment for businesses to thrive in the state.
"The opportunities are eminent, Delta is relatively safe and set for business," the consultant said.
Meanwhile, Okowa commended the NEPZA boss for his commitment and support towards licencing the project.
The governor called for more collaboration.
According to him, the state has a great advantage as it produces a lot of gas and oil.
"Putting all these things together, I believe we are set for this nation and for the world," the governor said.
He noted that in spite of challenging times and troubles in the country, Delta had ensured an enabling environment for businesses to thrive.
Do you have a flair for Citizenship Journalism? Share story(ies) of happenings in your area with The NewsZenith on WhatsApp: 08033668669 or thenewszenith@gmail.com