Palestinian Prime Minister Mohammed Ishtaye has called on Britain to recognise the State of Palestine on the 1967 borders with Jerusalem as its capital and take serious measures against settlements.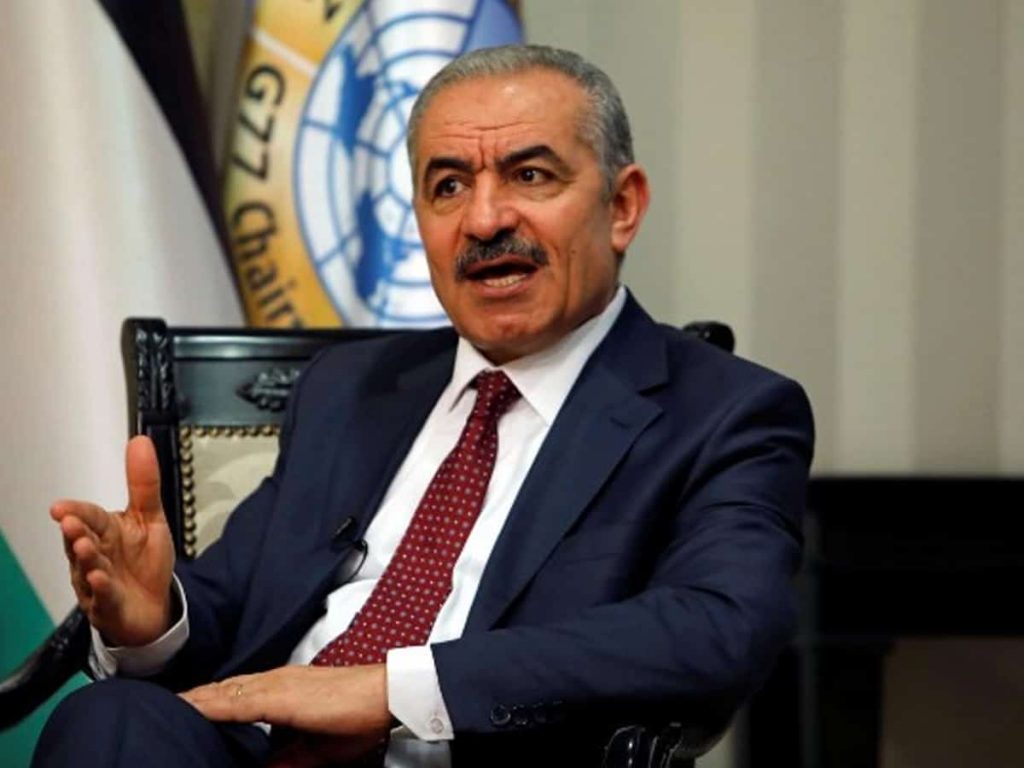 Ishtaye made the remarks during a meeting held in the West Bank city of Ramallah with Stephen Hickey, Director for the Middle East and North Africa at the United Kingdom's Foreign, Commonwealth and Development Office, said an official statement.
According to the statement, Ishtaye told Hickey that Britain has to oppose the Israeli occupation of the Palestinian territories and preserve the two-state solution in which Britain believes.
"The international community has a great responsibility to pressure Israel to stop its violations and settlement plans as well as to stop obstructing the Palestinian elections to be held in the Palestinian territories, including East Jerusalem,'' said Ishtaye.
He also called on the British foreign office official to pressure Israel to stop its "illegal deductions" from the Palestinian tax revenue dues that put the Palestinian government in a difficult financial situation.
Ishtaye discussed with Hickey the danger of British Prime Minister Liz Truss's announcement of her intention of moving her country's embassy in Israel to Jerusalem, said the statement.
"Moving the embassy to Jerusalem would undermine the two-state solution,'' Ishtaye said.
He added that it would harm the future political process and contradict international law, UN resolutions, and the British position.
The Palestinians want to establish a Palestinian state on the territories seized by Israel in 1967, including the West Bank, the Gaza Strip and East Jerusalem as its capital.