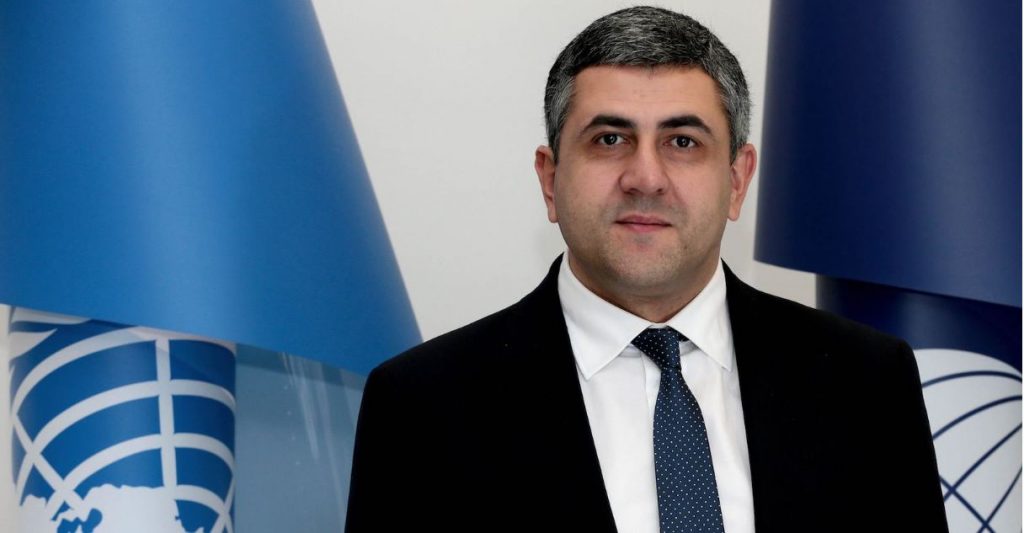 The United Nations World Tourism Organisation (UNWTO) says its maiden conference on "Linking Tourism, Culture and the Creative Industries'', holding in Lagos will open new vistas in global tourism.
The Secretary-General of UNWTO, Mr Zurab Pololikashvili, stated this at the 65th meeting of the Organisation's Regional Commission for Africa (CAF) in Arusha, Tanzania.
The international conference, expected to attract delegates from166 UNWTO member countries, will hold from Nov. 14 to Nov. 16 at the National Theatre, Lagos.
UNWTO top officials and experts, international organisations, stakeholders from the public and private sectors as well as civil societies working on tourism, cultural and creative industries, and the media, are also expected to participate in the global conference.
Pololikashvili said "it is the first time the UNWTO will be celebrating and exploring culture and creativity in its raw nature, stressing the need why all CAF members should be at the conference.
"When we are talking about culture, we are also talking about tourism
"We want to use the opportunity of this conference to come together to showcase what Nigeria and Africa, in general, have to offer to the world in terms of culture and creativity.
"I am, therefore calling on CAF members to prioritise their attendance at the conference, with the agenda of promoting African gastronomy," he said.
Speaking in the same vein, the Minister of Information and Culture, Alhaji Lai Mohammed noted that the Lagos global conference was the first ever of its type by UNWTO.
"What the UNWTO does is meetings of Commissions, plenary sessions, sub-committee meetings.
"But for the first time, this conference is going to showcase the link between culture, tourism and the creative industry.
"What we are going to have in Lagos, is an exhibition of gastronomy, fashion, music, and Nollywood.
"Really, it is the first in the annals of the UNWTO that we will have a global conference where very little time is devoted to the plenary session but people are going to have time to see, feel and taste culture and creativity,'" Mohammed said.
The Minister said that he looked forward to receiving CAF and UNWTO members at large in Lagos.
Responding to the invitation extended to CAF, the Chairman of the Commission and Minister of Tourism of Cote d'Ivoire, Mr Siandou Fofana, expressed strong support for Nigeria
He emphasised the immense contributions of Nigeria to CAF and the UNWTO at large, stressing that their attendance at the conference is a payback time.
The Gambia Minister of Culture and Tourism, Hamat Bah, specifically recalled the stabilising role Nigeria and its Minister, Mohammed played in Chengdu, China in 2017, when Africa was faced with a dilemma over succession to the UNWTO Secretary-General seat.
He said Nigeria played the stabilising role when the organisation was on the verge of a crisis of succession, before the present Secretary-General, Pololikashvilli, was elected for the first time.