Asiwaju Bola Ahmed Tinubu, the All Progressives Congress (APC) Presidential Candidate, has appealed to Lagosians to be calm and eschew violent acts.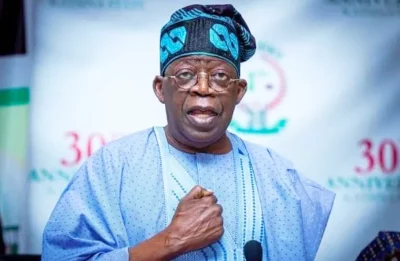 Tinubu made the appeal, in a statement signed by Bayo Onanuga, Director, Media & Publicity of APC Presidential Campaign Council on Monday in Lagos.
He said the outcome of the election in Lagos, where the Labour Party won the presidential election, should not provoke them.
He warned against any action that can lead to a breakdown of law and order.
Tinubu noted that the result of the presidential election should not be a source of provocation in Lagos.
"The beauty of democracy is that people have a right to vote for the candidate of their choice," he added.
Read Related News:
The APC candidate further said that as a democrat he is "bound to accept the outcome of any election whether favourable or not".
Tinubu, however,  expressed serious concern over reports of violence in parts of the state, especially reported attacks on some traders.
The former Lagos State Governor condemned any form of violence against people of any ethnic group in Lagos.
"The fact that the APC narrowly lost Lagos State to another party should not be the reason for violence.
"As a democrat, you win some, you lose some.
"We must allow the process to continue unhindered across the country while we maintain peace and decorum," he stated.
Do you have a flair for Citizenship Journalism? Share story(ies) of happenings in your area with The NewsZenith on WhatsApp: 08033668669 or thenewszenith@gmail.com