From Our Correspondent in Ilorin
The management of Al-Hikmah University, Ilorin says it is exploring alternative sources of power to reduce the rising cost of energy bills.
The Vice-Chancellor, Prof. Noah Yusuf, announced this at a press briefing, on Thursday, in Ilorin.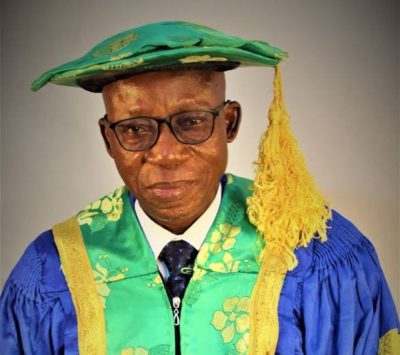 Yusuf held the press briefing to mark his third anniversary in office as the vice chancellor of the faith-based institution.
According to him, the university has begun to explore solar energy to reduce the exorbitant bill coming from the Power Holden Company of Nigeria (PHCN).
"We have been rationing power to reduce electricity bills from PHCN.
"But with the increment in electricity tariff, the bill has gone beyond normal.
"The institution has concluded plans to go on 100 per cent solar energy to reduce the cost of electricity and purchase of diesel," the VC said.
He added that the management has extended a dedicated power line to its Atere campus, Ilorin.
This, he said, has tremendously eased the challenge of power, water supply, internet link and other power-related challenges.
On movement to the permanent site, Yusuf said management had relocated the faculties of Education and Management Sciences to Atere main campus.
"We have provided electricity, water, internet and road network to the permanent campus."
Speaking on other achievements under his leadership in the last three years, the VC said the university had signed collaborations and partnership agreements with many governments and institutions to advance teaching, learning and research.
"The university has signed Memoranda of Understanding (MoU) with Lakeside University College, Accra, Ghana and Forestry Research Institute of Nigeria (FRIN) and Katsina State Government.
Read Related News:
"Also, the MoU with FRIN will ensure the planting of economic trees in the Igbaja and Atere campuses of the university," Yusuf said.
The VC added that Igbaja Campus would soon host staff of FRIN to establish a Zoological Garden in Igbaja Campus.
Management is also working with some other states to sponsor their students on specialised courses at the university.
Yusuf noted that the National University Commission had accredited eleven programmes of the university, with over 90 per cent success.
According to him,  the Council and Senate of the university have approved the establishment of the Medical School.
The School will have a bias toward Natural Medicine.
The partnership with FRIN, he said, would further boost the speciality in Natural Medicine.
"This is because the institute has a full-fledged herbal unit, currently engaging in research n natural/herbal products.
"Academic activities in the new course are expected to commence as from 2023/2024 academic session,"
The VC said the institution has beef-up security on all its campuses with CCTV cameras, perimeter fencing and security personnel.
Despite these achievements, Yusuf lamented that the university still faces several challenges.
These included financial constraints, competition from other institutions, absence of federal and state government support and over-congestion of the Atere campus.
Do you have a flair for Citizenship Journalism? Share story(ies) of happenings in your area with The NewsZenith on WhatsApp: 08033668669 or thenewszenith@gmail.com