By Our Correspondent
Moddibo Tukur, CEO of the Nigerian Financial Intelligence Unit (NFIU) has banned cash withdrawals for all federal and states accounts, effective March 1.
Tukur told newsmen, on Thursday, in Abuja that it was necessary to impose the ban to curb the rate at which monies are withdrawn from public accounts.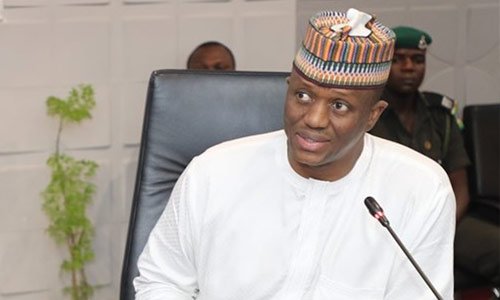 According to him, the withdrawals are in flagrant disregard to the money laundering laws and corruption purposes.
The NFIU boss also announced the prohibition of the payment of estacode and overseas allowances to civil and public servants in cash.
He said that the decision "is in tandem with the full transition of Nigeria into a cashless economy.
Tukur said that he has instructed all financial institutions to stop cash withdrawals from government accounts from March 1, 2023.
He added that NFIU will prosecute any government official who flouts the order alongside his or her accomplices.
"The rate of withdrawals above the threshold from public accounts has been alarming.
"More than N701 billion has been withdrawn in cash from 2015 till date.
Read Related News:
"The NFIU has told banks and government agencies at all levels to go fully digital by moving online.
"All transactions involving public money must be routed through the banks for the purpose of accountability and transparency.
"From the 1st of March, if there is cash withdrawal from a government account of even N1, we are going to trigger a money laundering and corruption investigation," Tukur said.
According to him, NFIU will involve the Economic and Financial Crime Commission (EFCC), the Independent Corrupt Practices Commission (ICPC) or the Nigeria Police.
"This guideline is not reversible because we are going by the provisions of the law.
"If the National Assembly deems it fit to accompany it with an act of the parliament to outlaw cash withdrawals from the public accounts, then we are happy."
He, however, added that only President Muhammadu Buhari is in position to grant waivers to government officials based on considerations.
"For government exigencies, only the President has power to grant waiver to any government official considering importance of the situation.
"This may be either for national security, health, or other important reasons."
Do you have a flair for Citizenship Journalism? Share story(ies) of happenings in your area with The NewsZenith on WhatsApp: 08033668669 or thenewszenith@gmail.com