The APC governorship candidate in Kano State, Dr Nasiru Gawuna, has promised to prioritise security, health and agriculture among others if elected.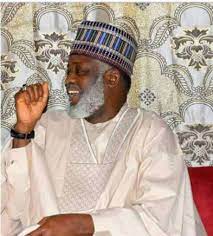 Guwuna, who is also the state deputy governor, made the promise in a statement on Monday in Kano.
He said he would consolidate the security and relative peace enjoyed in the state.
"Security brings about development and prosperity to society, we should strive to maintain it.
Read Related News:
"We will increase partnership with the security agencies to ensure that Kano people continue to coexist in peace and harmony," he said.
The governorship hopeful also promised to sustain the gains recorded in the education sector by the current administration.
He said he would do so by providing infrastructure, manpower and strengthening the curriculum of vocational skills and entrepreneurial programmes.
"I will tap from the solid minerals endowed in the state to create jobs, increase internal revenue and support youth and women empowerment to make them more productive," Gawuna said.
Do you have a flair for Citizenship Journalism? Share story(ies) of happenings in your area with The NewsZenith on WhatsApp: 08033668669 or thenewszenith@gmail.com