By Our Correspondent
The PDP governorship candidate in Lagos, Olajide Adediran, says he will create more LCDAs if elected in the 2023 general elections.
He said that he has no plan to cancel the existing 37 LCDAs in the state as is being rumoured in some quarters.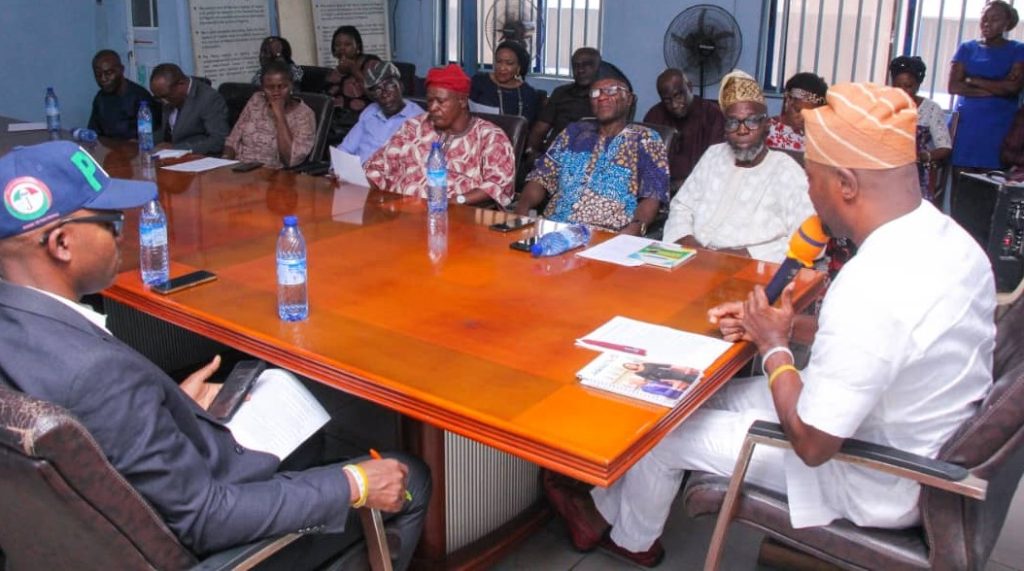 Adediran told newsmen in Lagos on Thursday that the regularisation of the 37 LCDAs "is long overdue".
According to him, the ruling APC controls the Federal Government and National Assembly.
They ought to have regularised the creation of the LCDAs, he noted.
 "They also have the majority of the state houses of assembly for concurrence. If they are sincere, they should have done the needful," Adediran popularly call Jandor said.
He said that the LCDAs created during the administration of former Gov. Bola Tinubu remained inchoate because of a lack of sincerity.
Read Related News:
"Eight years is enough to regularise them (LCDAs) in the constitution.
"The party has the presidency, the majority in the National Assembly and the majority in the state assembly to give them concurrently, why haven't this government regulated them (LCDAs)?
"By His Grace, when the 16th President of Nigeria, Alhaji Atiku Abubakar, the Waziri of Adamawa and I assume as 16th governor, we will regulate the LCDAs and if possible create more. I will not cancel it.
"We need them (LCDAs) to bring government closer to the people. We don't have any problem with them (LCDAs), if possible we will create more," he said.
Adediran said he would ensure the election of good managers into LCDAs to bring dividends of democracy to the grassroots.
He said that his administration would empower the councils to perform their roles.
"But also monitor them for the people to get the dividends of democracy.
"The LCDAs are expected to provide dividends of democracy for the people at the grassroots," he said.
Do you have a flair for Citizenship Journalism? Share story(ies) of happenings in your area with The NewsZenith on WhatsApp: 08033668669 or thenewszenith@gmail.com