……………Promises better welfare for police family
The Inspector-General of Police (IG) Usman Baba, on Thursday, began the distribution of cheques to cover insurance benefits of officers who lost their lives while in service.
CSP Olumuyiwa Adejobi, Force PRO, said in a statement, e-mailed to The NewsZenith that those who suffered life-threatening injuries while on active duty also benefited.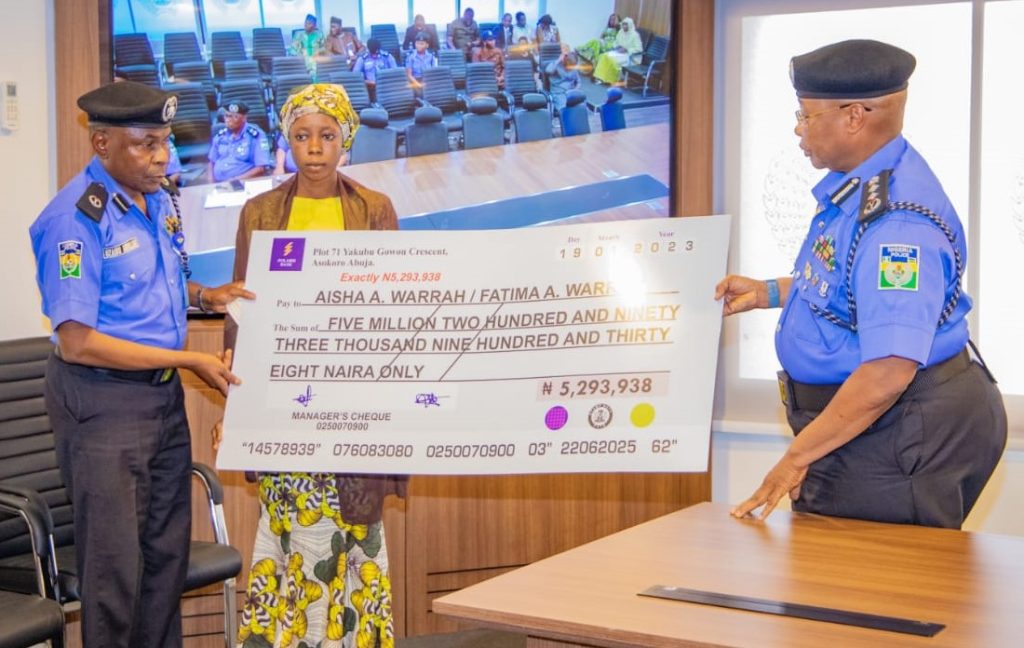 Adejobi stated that the Force authorities presented cheques for N13 billion to about 7,000 families of deceased officers or the disabled.
The scheme covered those affected in the line of duty between 2012 and 2020.
"The IG's passionate drive to adequately cater for officers led to the payment of the eight-year backlog.
Read Related News:
"The IG reiterated the value of human life and wholeness," the statement quoted IG as saying.
He emphasised the need to make prompt payment of insurance and other benefits due to officers who suffer misfortunes.
This, he said, would greatly boost their morale and put in their best in service to the nation.
The IG further promised better welfare packages for members of the police family either serving, retired, or slain in the line of duty.
According to him, this would help to cement the already existing esprit de corps amongst the police.
Do you have a flair for Citizenship Journalism? Share story(ies) of happenings in your area with The NewsZenith on WhatsApp: 08033668669 or thenewszenith@gmail.com